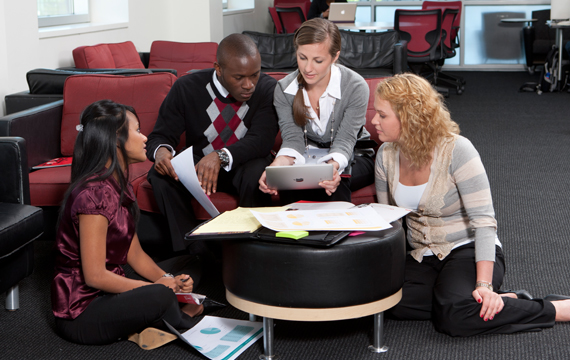 Aspire to achieve with a career serving the people of Ohio, the nation and the world at our premier public, urban research University.
Diversity
The University of Cincinnati embraces diversity and inclusion as core values that empower individuals to transform their lives and achieve their highest potential.
We offer a challenging, yet nurturing intellectual climate with a respect for the spectrum of diversity and a genuine understanding of its many components — including race, ethnicity, gender, gender identity and expression, age, socio-economic status, family structure, national origin, sexual orientation, disability and religion — that enrich us as a vibrant, public, urban research university for the 21st century.
By using the talents of people from different backgrounds, experiences and perspectives, the university demonstrates its commitment to creating a community that values the contributions of all its members.
These approaches enable us to prepare students for an increasingly global society, increase the number and retention of underrepresented students, faculty and staff, and enhance diversity relationships with the larger Cincinnati region.
We envision a world-renowned urban campus energized by the spirit of pluralism — the quest to celebrate differences within an intellectually stimulating environment, to seek understanding across social, economic and cultural barriers, to pursue transformation through sustained interaction with others, and to empower all members of the University of Cincinnati community.
We invite you to explore the diversity of our university!